Popular Rods for this Ice Season
Featuring great performance and sensitivity with chill style, the 2B ICE and 2B ICE Select Series will elevate your hardwater season. Offering 10 models, you'll find something for every specie slaying technique.
Find the Rod that's right for you
Use this handy reference chart to help guide you in selecting a 2B ICE or 2B ICE Select Series rod that is right for you.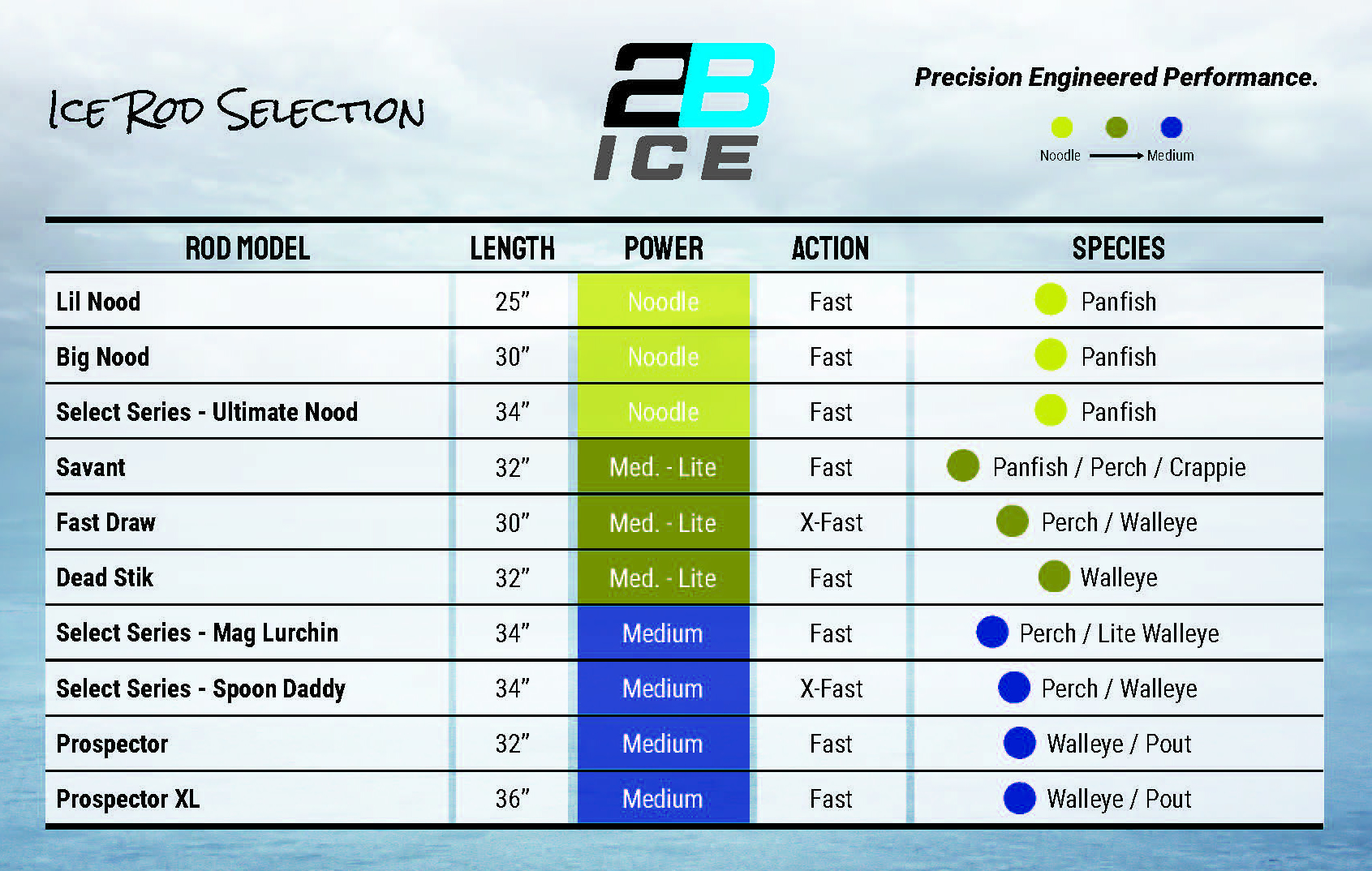 Explore The Open Water lineup
Take the 2B Challenge...
...you will clearly see the difference in value and performance.